Cleaning and Caring for Invisalign Aligners
By J. Brent Gorrell on July 18, 2019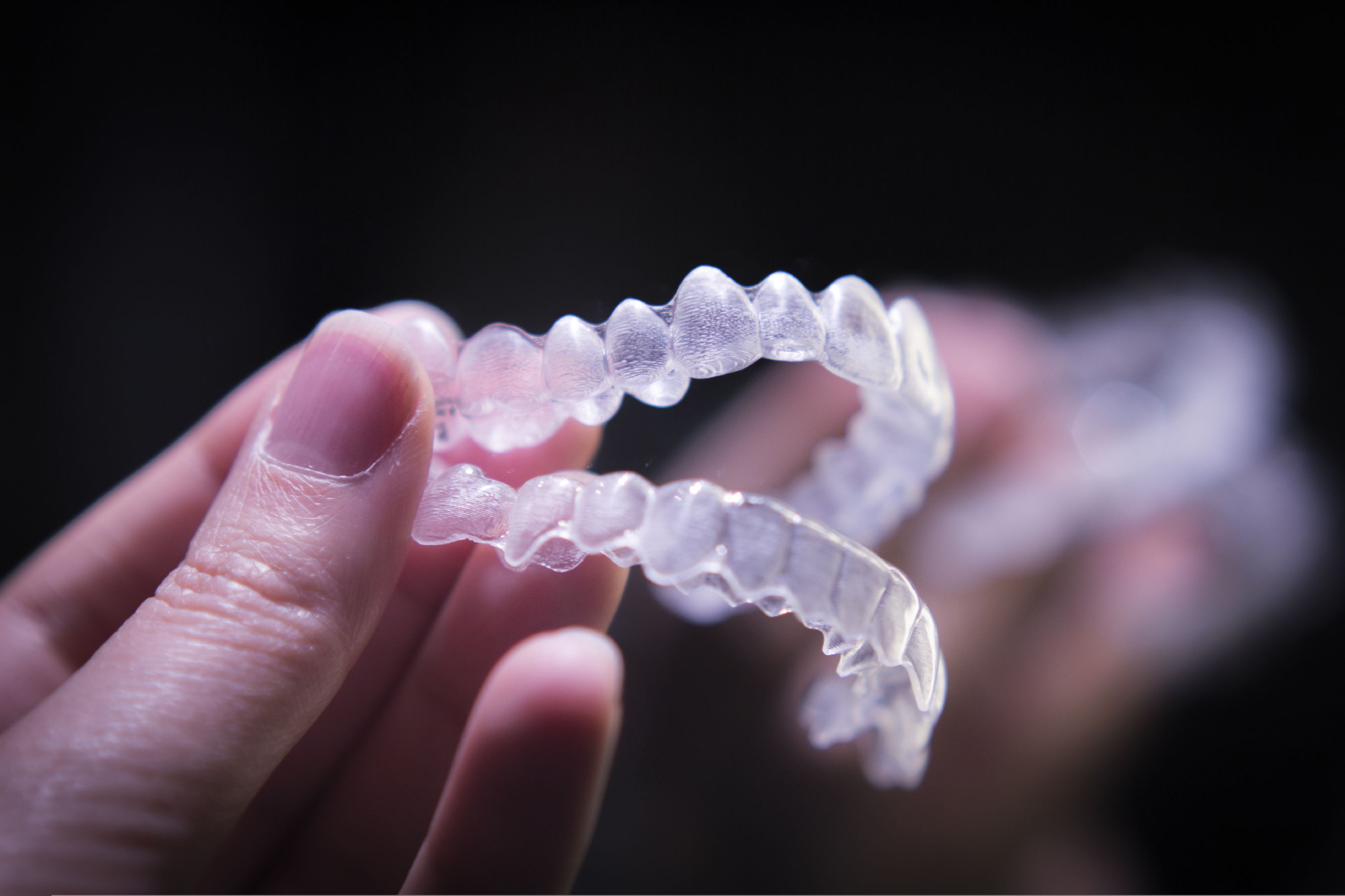 At Gorrell Smiles, we've had many teenagers and adults express interest in Invisalign®, an invisible alternative to the traditional brackets and wires of braces. The clear plastic trays used during Invisalign treatment are difficult to detect, and allow patients to smile and eat their favorite foods without hassles.
Dr. J. Brent Gorrell would like to go over some basics about Invisalign cleaning and care. This will give people in the Mountain View, CA area who are interested in invisible orthodontics a better understanding of how Invisalign works. Let's go over the basics of Invisalign first so you get an idea of why proper oral hygiene and care is so crucial for treatment success.
The Basics of Invisalign Treatment
During Invisalign treatment, patients will wear their Invisalign aligner trays at all times except for when eating, drinking, and cleaning their teeth. By keeping the aligners on for 22 hours a day, the patient's teeth will be gradually shifted into a more ideal position. A patient will switch to a new aligner every two weeks for several months to a year.
Because your aligners are on for so long each day, keeping your teeth clean is essential for preventing cavities and gum disease. It will also help keep your Invisalign aligners clean and free from stains.
Eating and Drinking While Undergoing Invisalign
You should always take your Invisalign aligners out whenever you are eating or drinking. This prevents food or liquids from getting trapped in the aligner trays, which can increase your risk for tooth decay and gum disease. Trapped food will also make your breath smell really bad, especially if it's left there for hours.
You can leave your aligner trays in while drinking cold clean water. You cannot drink hot water with your trays in, however, as this will potentially warp the shape of the trays.
Brush Your Teeth After Eating or Drinking
After you finish your meal or beverage (that isn't cold water), be sure to brush and floss your teeth before putting the Invisalign trays back in. This will prevent cavities, keep your breath fresh, and prevent staining of the Invisalign aligners.
Cleaning Your Invisalign Aligners
In addition to brushing your teeth, we instruct Mountain View Invisalign patients to brush and rinse their Invisalign aligners before putting them back on. A quick bit of cleaning keeps your mouth fresh and offers an extra bit of protection from tooth decay and gum disease.
Dealing with Discomfort from Invisalign Aligners
Some discomfort is common when undergoing Invisalign treatment, especially when you replace old aligners with new aligner trays. We recommend that patients put in new aligners at night so they can sleep through the first hours of discomfort. Adopting a diet of primarily soft foods for the next few days can reduce the pain you experience as you get used to the new aligner tray.
Attending Regular Follow-Up with Your Dentist
As you undergo Invisalign treatment, it's important to visit your dentist for regular checkups during this time. In addition to the twice-a-year dental visit, a few additional visits will occur to monitor the progress of your Invisalign treatment.
What to Do If You Run Into Problems
If you ever encounter any issues while undergoing Invisalign treatment, it's best that you bring them to our team's attention as soon as possible. Patients can always feel free to contact us with their questions or urgent concerns.
Learn More About Invisalign
If you live in or around Mountain View and would like more information about Invisalign and why it may be right for you, be sure to contact a skilled cosmetic and restorative dentist. The team at Gorrell Smiles can be reached by phone at (650) 967-1441.
Related to This
"

I moved out of the area 20 years ago and happily drive 40 miles to still see Dr. Gorrell. Best dentist ever.

" Kevin B.