Porcelain Veneers for Small or Misshaped Teeth
By J. Brent Gorrell on February 21, 2019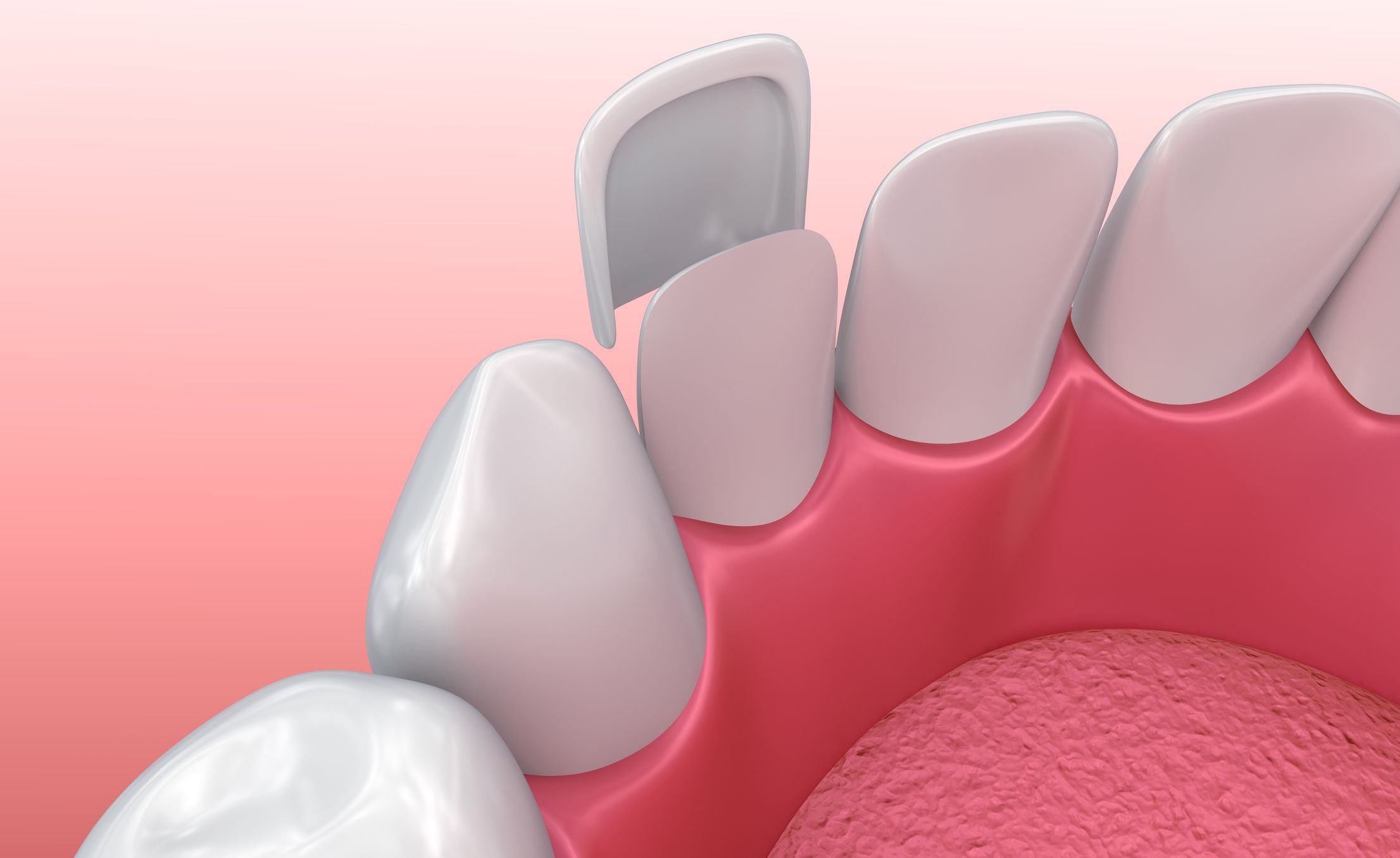 Good oral hygiene habits should preserve the health and strength of the smile, but they don't always improve aesthetics. Even when the teeth and gums are healthy, minor cosmetic blemishes can compromise the beauty of the smile. When issues such as chips, cracks, fractures, discoloration, and small or misshapen teeth are compounded, they can have a dramatic effect on the smile, and on a patient's confidence.
Porcelain veneers are thin, tooth-shaped shells that sit over the front of the natural teeth to conceal imperfections. Porcelain veneers are one of the most versatile cosmetic dentistry treatments. They can mask cosmetic flaws to give the teeth a straighter, whiter, and more even appearance.
Porcelain veneers can also improve small or misshaped teeth. Dr. J. Brent Gorrell offers porcelain veneers for small or misshaped teeth at our Mountain View, CA practice.
Problems Caused by Small or Misshaped Teeth
Teeth that are smaller than adjacent teeth, or those that are misshapen, tend to stand out and give the smile an asymmetrical appearance. It is the aesthetic effects of small, misshapen teeth that often leads individuals to seek out dental treatment.
However, while the cosmetic impact of small and misshapen teeth is obvious, it is the structural impact of these teeth that should be the real concern for dental patients.
Without the even distribution that straight, well-aligned teeth afford, some teeth will sustain more force than others. Over time, the excessive amount of force that is placed on larger teeth can cause them to become worn down or otherwise damaged.
Other potential concerns for patients with small, misshaped teeth include TMJ disorder and bruxism (grinding and clenching).
How Can Porcelain Veneers Help?
Porcelain veneers are known for improving the appearance of the smile. They hide a full range of aesthetic blemishes to give patients the straighter, whiter, and more uniform teeth they desire. While porcelain veneers are a cosmetic dentistry treatment, they can improve the structure of the smile for patients with small, misshaped teeth.
Porcelain veneers can be made to the exact size and shape that is needed for each patient. And porcelain veneers are strong enough to endure the regular wear and tear of biting and chewing. By placing veneers over small, misshapen teeth, Dr. Gorrell can create a more even and balanced biting surface, which can prevent many of the structural issues that smaller teeth can cause.
Porcelain Veneers Treatment
Porcelain veneers treatment is typically completed within two dental appointments. At the first appointment, we will reshape the natural teeth by removing a thin layer of tooth enamel. We will then take molds of the teeth. These molds are sent to our dental laboratory, along with porcelain veneer specifications, so that we can create a set of veneers that fit closely and comfortably, while maintaining the natural appearance of the smile.
When your custom veneers arrive at our office, you will return for your placement appointment. We will etch the front of the teeth slightly to create a rough surface that will adhere to the dental compound that is used to hold the porcelain veneers in place. When the veneers are in proper position, a special dental light will harden the dental compound and complete the bonding process. Once veneers are in place, they can last for 10 years or more, as long as they are cared for properly.
Contact Us
If small or misshaped teeth are compromising the appearance of your smile, you owe it to yourself to learn more about porcelain veneers treatment. To find out how porcelain veneers can enhance your smile, contact us at your earliest convenience. You can schedule an appointment with Dr. J. Brent Gorrell by calling (650) 967-1441.
Related to This
"

I moved out of the area 20 years ago and happily drive 40 miles to still see Dr. Gorrell. Best dentist ever.

" Kevin B.