Tooth Loss Statistics
By J. Brent Gorrell on January 29, 2019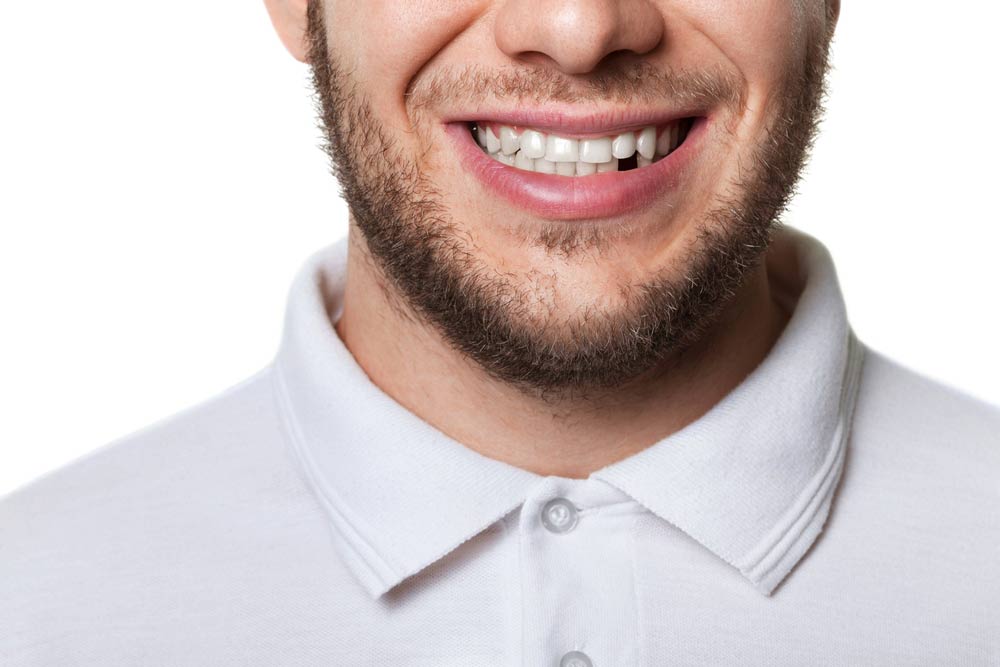 Public health education and dental care has reached more Americans, resulting in an improvement in oral health. However, oral health problems are still an important public health issue. The American College of Prosthodontists estimates that 120 million Americans are missing at least one tooth.
By learning more about tooth statistics, our patients understand the importance of daily brushing and flossing. At the practice of Dr. Brent J. Gorrell in Mountain View, CA, we can provide effective restorative dentistry care for our patients.
Common Causes of Tooth Loss
Tooth loss occurs for a variety of reasons. According to the America College of Prosthodontists, the number one reason for tooth loss is dental decay.
Oral bacteria, which thrives in the sticky tooth-covering substance known as plaque, release corrosive acids that slowly wear away tooth enamel.
Small holes, or cavities, form on the surface of teeth. The cavities can grow if left untreated, eroding the enamel and causing permanent damage to the tooth.
When restorative treatment such as a root canal and dental crowns cannot sufficiently treat the cavity, extraction may be needed.
Additional causes of tooth loss include advanced gum disease and trauma.
Tooth Loss among Different Demographics
Tooth loss does not occur with the same frequency for men and women. Men experience fewer instances of missing teeth. Across each age group, men retain 25.06 teeth, while women across each age group retain 24.9.
In terms of ethnicity, Mexican-Americans experience the lowest rates of tooth loss. The average Mexican-American adult has 25.32 teeth, while African-American adults experience the highest rates of tooth loss, with an average of 23.68 teeth.
Additional demographic influences for missing teeth include education and age. On average, adults who have completed high school retain 25.76 teeth, while adults who have not completed high school retain 23.10 teeth.
Adults aged 20 to 34 retain 26.9 out of 32 teeth (this includes the wisdom teeth, which are routinely extracted). On average, adults aged 35 to 49 have 25.05 teeth remaining, and adults aged 50 to 64 have 22.3 remaining teeth.
Adults aged 50 to 64 also have the highest percentage of complete tooth loss at 10.13 percent.
Missing Teeth Solutions
Higher quality dental care that is accessible to more Americans, combined with stronger public education initiatives has contributed to the decline in tooth loss over the past few decades.
However, tooth loss is not a health issue that can be fully eradicated. Trauma and unavoidable events can occur. For this reason, restorative dentistry will continue to be a necessary service for dental patients across the country.
We provide a range of tooth loss treatments such as dental bridges and full and partial dentures. We also offer titanium dental implants that can replace lost tooth roots and prevent bone deterioration.
Though maintaining your teeth is always the best option for the optimal health of your smile, Dr. Gorrell offers safe and long-lasting treatments to restore your smile after tooth loss.
Contact Gorrell Smiles Today
If you are looking for preventive care to protect your natural teeth, or restorative care to improve your oral health, call us at (650) 967-1441 or contact us online. Our team can help you achieve a healthy, functional, and beautiful-looking smile.
Related to This
"

I moved out of the area 20 years ago and happily drive 40 miles to still see Dr. Gorrell. Best dentist ever.

" Kevin B.