Invisalign vs. Six Month Smiles
By J. Brent Gorrell on January 03, 2019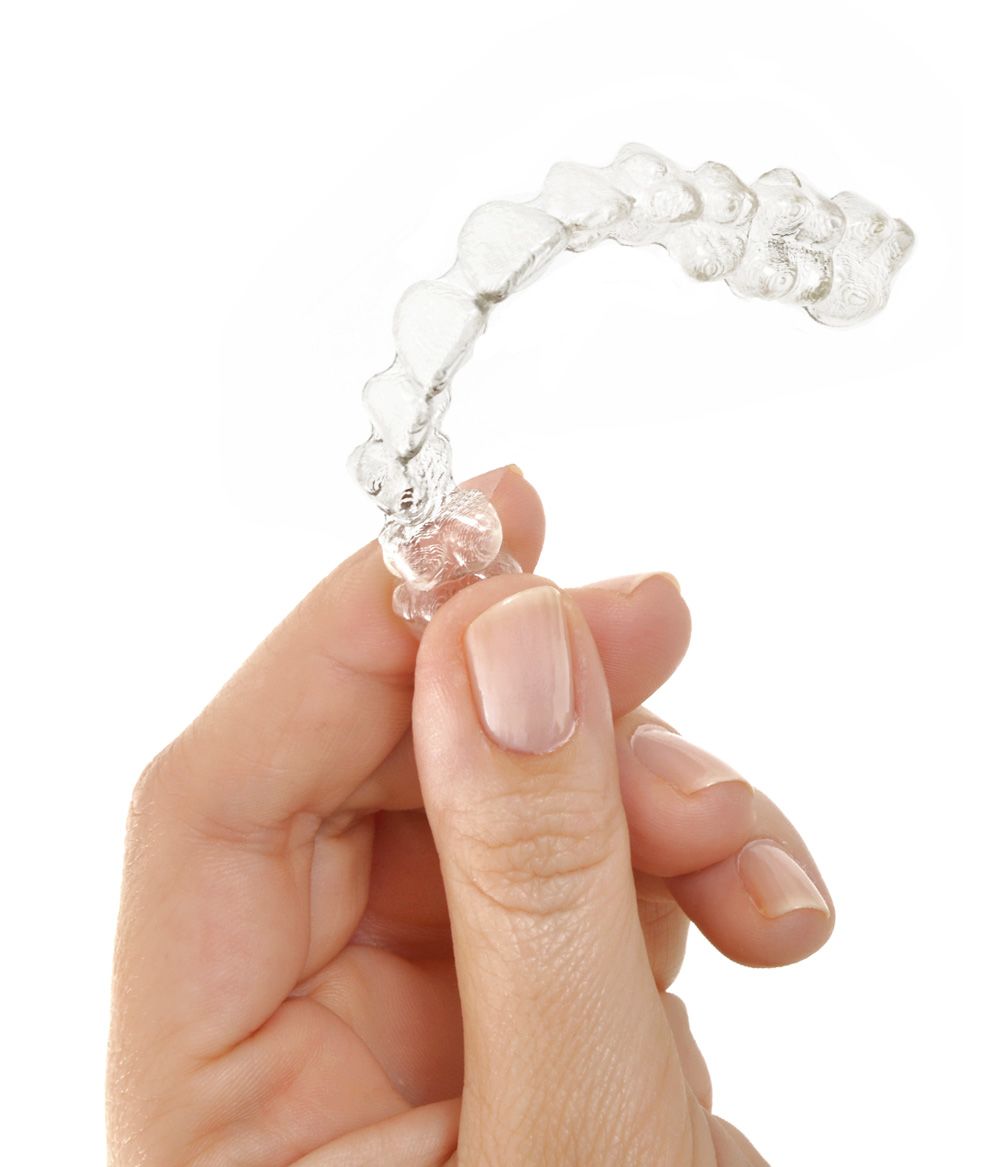 If you are currently exploring orthodontic options, you have likely heard of the effective teeth straightening offered by Invisalign® and Six Month Smiles®. While each of these systems straighten the teeth, they do so in different ways.
The treatment that is right for you will depend on your personal concerns and unique dental needs. Here, our Mountain View, CA team discusses Invisalign vs. Six Month Smiles so our patients can make an informed decision regarding treatment.
About Invisalign
Currently the leading clear alternative to metal braces, Invisalign gradually shifts the teeth using thermoplastic aligner trays. Convenient and discreet, Invisalign is popular among teen and adult patients.
During treatment, the current trays are switched out every two weeks. This slow progression moves the teeth into their appropriate positions over time.
Invisalign Objectives
The Invisalign system can achieve many of the same goals as conventional orthodontics. For example, these clear aligners can address crowding, overlapping, gapped teeth, overbites, underbites, cross bites, and more. Invisalign can effectively improve the aesthetics, function, and health of your smile.
Like most orthodontic treatments, the more severe your alignment issues, the longer the treatment. On average, however, most patients can complete Invisalign treatment in about 12 to 18 months.
About Six Month Smiles
Six Month Smiles, as the name suggests, offers a shorter treatment time compared to other orthodontic options. This system is comprised of clear brackets and tooth-colored wires. As a result, they are much less noticeable compared to traditional braces.
During treatment with Six Month Smiles, patients will need to see their dentist every few weeks. This will allow the dentist to monitor your progress and make necessary adjustments to keep your treatment on track.
Six Month Smiles Objectives
The primary objective of Six Month Smiles is to improve the aesthetics of your smile. In fact, the main focus of this treatment is to enhance the appearance of the teeth that are visible when you smile.
In other words, if you are looking to improve your bite or address functional issues, you are probably better suited for traditional braces or Invisalign.
However, if your main goal is enhancing your appearance, Six Month Smiles can help you achieve your desired results in half the time as conventional orthodontics.
Pros and Cons: Which Is Right for You?
Still trying to decide which option will be most effective for your needs? Here are a few things to consider:
Six Month Smiles is less noticeable than traditional orthodontics, but it is still more obvious than Invisalign.
Invisalign can correct many bite issues. Six Month Smiles cannot.
Invisalign trays are removeable. Six Month Smiles braces are fixed.
When you see Dr. Gorrell for a consultation, be sure to bring any of your concerns to his attention. He can help you determine which option would be most beneficial for your needs and preferences.
Contact Gorrell Smiles Today
The majority of Americans believe that a more attractive smile is a key to success and happiness. Are you ready to start your journey to a new smile? Schedule a visit by calling us at (650) 967-1441.
Related to This
"

I moved out of the area 20 years ago and happily drive 40 miles to still see Dr. Gorrell. Best dentist ever.

" Kevin B.