Root Canal Therapy for a Toothache
By J. Brent Gorrell on November 14, 2018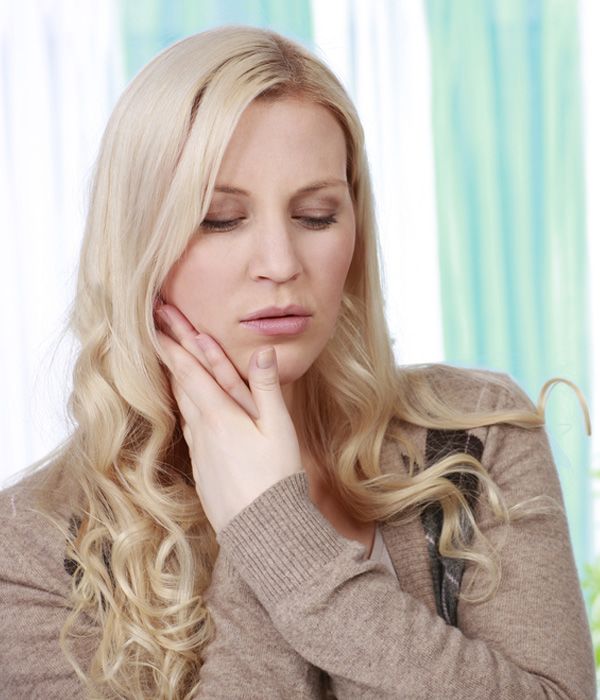 Did you wake up with a toothache or a swollen jaw? If so, you may have an infected tooth. This occurs when bacteria breach the pulp chamber of a tooth. This can be caused by a large cavity, fracture, resorption, or other type of dental damage.
Once bacteria infect the pulp, root canal therapy is the only treatment that can save the tooth from extraction. Today, our Mountain View, CA team discusses root canal therapy for a toothache and explains how this treatment option can preserve your oral health for years to come.
Can I Just Take Antibiotics?
You can take antibiotics to clear up infection in the rest of the body, so it makes sense that many patients assume medication can be used to address a dental infection.
Unfortunately, antibiotics only buy you time. Why? Because nerve inflammation caused by the infection restricts blood supply to the tooth. As a result, the antibiotics cannot reach the area.
What if I Do Nothing?
Although an infected tooth can be excruciatingly painful, some patients do not experience discomfort. In these instances, it can be tempting to postpone or avoid treatment since the tooth is not hurting.
However, it is important to understand that, without treatment, the infection will spread to other teeth and the supporting jawbone.
It can then be carried to other parts of the body via the bloodstream. This can take a tremendous toll on your immune system.
What to Expect during Your Consultation
If you have a toothache, the first thing Dr. Gorrell will do is perform a comprehensive evaluation. During this visit, he will take x-rays or scans to visualize the affected tooth root and supporting bone tissue.
He will then visually assess the area. An oral examination will help your doctor diagnose the problem and determine if root canal therapy is right for you.
If the infection has caused substantial damage, your dentist may recommend an extraction. However, if treatment will likely give the tooth a good long-term prognosis, then root canal therapy will likely be recommended.
In other words, if the benefits outweigh the risks, this type of treatment is typically successful.
Root Canal Therapy: The Procedure
To begin the treatment, Dr. Gorrell will numb the tooth and surrounding gums with local anesthesia. Once you are comfortable, he will visualize the internal structures of your tooth by creating an access hole. The dental pulp is comprised of connective tissues, nerves, and blood vessels, all of which will be completely removed from the inside of the tooth. This eliminates infection at its source.
Next, the surfaces of the tooth are thorough debrided and disinfected, and the pulp chamber and canals are filled. Lastly, the tooth is sealed to prevent bacteria from reinfecting the area.
In many cases, a dental crown is necessary to reinforce the weakened tooth.
Healing and Recovery
After root canal therapy, you may notice that the gums around the area feel sore and tender. However, because the infection is eliminated during the procedure, post-treatment discomfort should be minimal.
Any tenderness can be addressed with over-the-counter pain relievers. It is also a good idea to chew on the other side of your mouth until the tooth is completely healed.
Root canal therapy does not typically require much downtime. In most cases, patients can return to work in one or two days.
Learn More about Root Canal Therapy
If you have a toothache, root canal therapy could be the solution. To learn more, contact us online or call us at (650) 967-1441.
Related to This
"

I moved out of the area 20 years ago and happily drive 40 miles to still see Dr. Gorrell. Best dentist ever.

" Kevin B.