History of Porcelain Veneers
By J. Brent Gorrell on November 01, 2018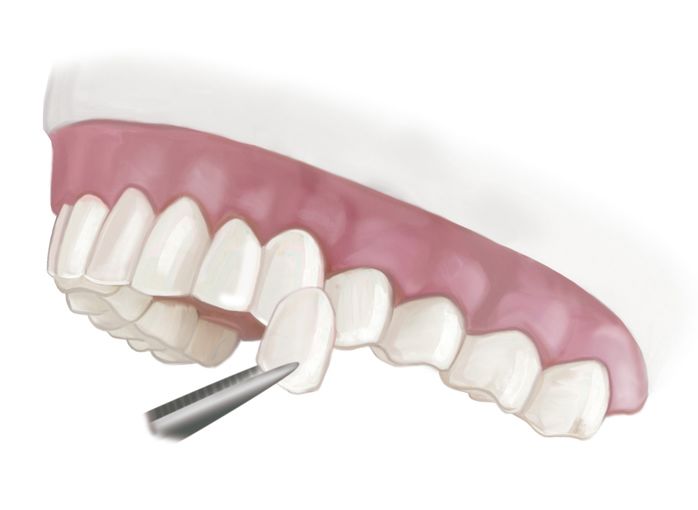 There are plenty of options for making a patient's smile look brand new. At Gorrell Smiles, porcelain veneers are one of the essential tools for smile makeovers. Porcelain veneers are thin shells that mask imperfections, allowing your smile to look perfect in the process. Porcelain veneers have allowed many of our Mountain View, CA patients look their vary best,
Of course, porcelain veneers didn't just emerge overnight. It took decades of innovation for these thin shells to become the popular cosmetic dentistry solution they are today. Dr. J. Brent Gorrell and Dr. Xue Summer would like to briefly consider the history of porcelain veneers, which should give you an idea of how far they've come.
The 1920s: The First Veneers
The first veneers were invented by a California dentist named Charles Pincus. In 1928, Dr. Pincus used these veneers to change the appearance of an actor's smile for a film shoot. To make smile look their best, veneers could be fixed in place using a temporary adhesive. The results were great for the camera, but it would be awhile before a smile makeover could last longer than a day of shooting.
The 1930s: Cosmetic Dentistry Beyond Hollywood
During the 1930s, more people outside of the film industry were interested in ways of enhancing the appearance of their smile. Of course, cosmetic dentistry in the 1930s would be limited given the technology of the time and the realities of the Great Depression. However, denture adhesives could be used to fix temporary veneers in place to make people's smile look pristine.
The 1950s: A Stronger Hold for Dental Work
A more permanent way of fixing veneers in place would not be developed until the late 1950s. In 1959, Dr. Michael Buonocore learned that if you etched the teeth with a mild acidic solution, you could create a much better bond between the tooth surface and dental appliances. This is a common part of modern dentistry today, and it allows veneers, dental resins, and other kinds of restorations to stay in place better.
The 1980s: Refinement of Technique and Materials
Over the next few decades, materials in cosmetic dentistry would continue to improve, and dentists would continue to innovate. When it came to modern porcelain veneers, the effectiveness of these thin shells can be attributed to Dr. J.R. Calamia and Dr. R.J. Simonsen. These two dentists combined the decades-old acid-etching technique with the adhesive process, resulting in the most stable fix of the veneers possible.
Porcelain Veneers Today
Today, porcelain veneers continue to be popular and dentists continue to innovate and perfect their techniques. Many modern veneers are much thinner than their previous versions, meaning that less tooth prep is required to achieve excellent smile makeover results. Digital imaging and digital x-rays have also allowed dentists to give patients a preview of their finished smile makeover and determine if they are good candidates for a particular procedure.
As new innovations emerge in dentistry regarding techniques and materials, we expect porcelain veneers to continue improving.
Contact Our Dental Care Practice
For more information about porcelain veneers and whether or not they're right for you, be sure to contact our cosmetic dentistry practice. The team at Gorrell Smiles is here to help. You can reach our practice by phone at (650) 399-9657.
Related to This
"

I moved out of the area 20 years ago and happily drive 40 miles to still see Dr. Gorrell. Best dentist ever.

" Kevin B.