Invisalign Appointment Frequency: How Often Should I See My Dentist?
By J. Brent Gorrell on October 12, 2018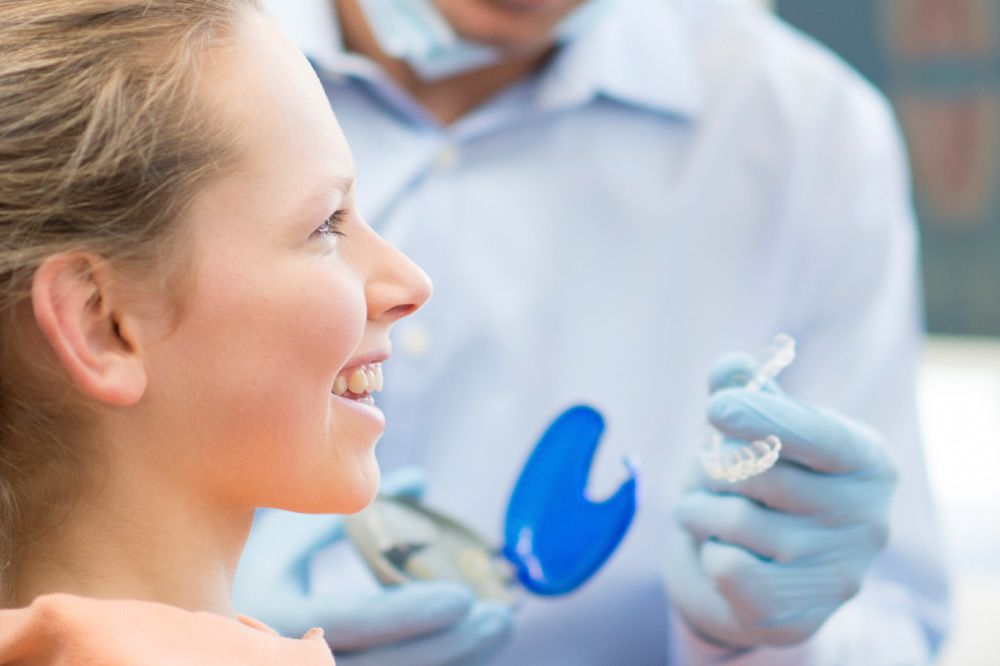 If you have overlapped, gapped, or crooked teeth, you may benefit from Invisalign® at our Mountain View, CA dental practice. This innovative alternative to metal braces straightens your teeth discreetly using a series of removable thermoplastic aligner trays.
Here, our team at Gorrell Smiles discusses Invisalign appointment frequency and explains what patients can expect during treatment.
The Initial Consultation
To explore and confirm your candidacy for Invisalign, Dr. Gorrell will see you for an initial consultation. During this visit, we will gather all necessary information, including x-rays, scans, photographs, and impressions of your teeth. Patients can expect this appointment to last about an hour and a half.
Once all clinical data has been collected, it will be sent to the Invisalign lab, where your custom trays will be fabricated.
Your First Set of Aligner Trays
Once your Invisalign trays are created, we will schedule you for a second visit. During this appointment, which lasts approximately one hour, we will:
Try on your first set of trays and ensure a proper fit
Place and bond fasteners that help move the teeth efficiently
Review general dietary guidelines
Demonstrate how to properly wear, clean, and store your aligner trays
Invisalign Appointment Frequency
Your unique treatment plan and the complexity of your case will determine how many follow up visits you will have at our office, as well as how many set of aligners are necessary to achieve the desired results.
While those wearing traditional braces require monthly appointments, Invisalign patients typically see us approximately every six to eight weeks. In general, these visits only last about 15 to 30 minutes.
When you come in for your follow-up visits, Dr. Gorrell will assess your progress and ensure treatment is going as expected. If everything is on track, he will dispense your next set of aligners. By regularly checking the positions of your teeth, Dr. Gorrell can help you achieve the best possible treatment outcome.
At each appointment, you will be provided with the appropriate number of trays so that they can be changed out every two weeks or as directed by Dr. Gorrell. While the teeth will move quickly, it is extremely important that you do not switch your trays out sooner than this, as this could compromise your oral health and possibly impede your final results.
In order for treatment to be effective, you must wear your trays for at least 22 hours every day. As a result, patients should only remove them for meals and for cleaning their teeth.
Your Final Visit
The majority of patients can expect to complete treatment in about 18 to 24 months. However, the exact treatment timeline will depend on the position of your teeth when treatment begins. Once you have fulfilled all requirements, Dr. Gorrell will see you for a final visit to ensure the desired results have been achieved. He will provide you with instructions for maintaining your new smile. Typically, this involves wearing a retainer to keep the teeth from shifting back into their old positions.
Contact Gorrell Smiles Today
To learn more about Invisalign treatment, schedule a consultation at Gorrell Smiles. Contact us by calling (650) 967-1441.
Related to This
"

I moved out of the area 20 years ago and happily drive 40 miles to still see Dr. Gorrell. Best dentist ever.

" Kevin B.