Benefits of Implant-Supported Dentures
By J. Brent Gorrell on February 13, 2018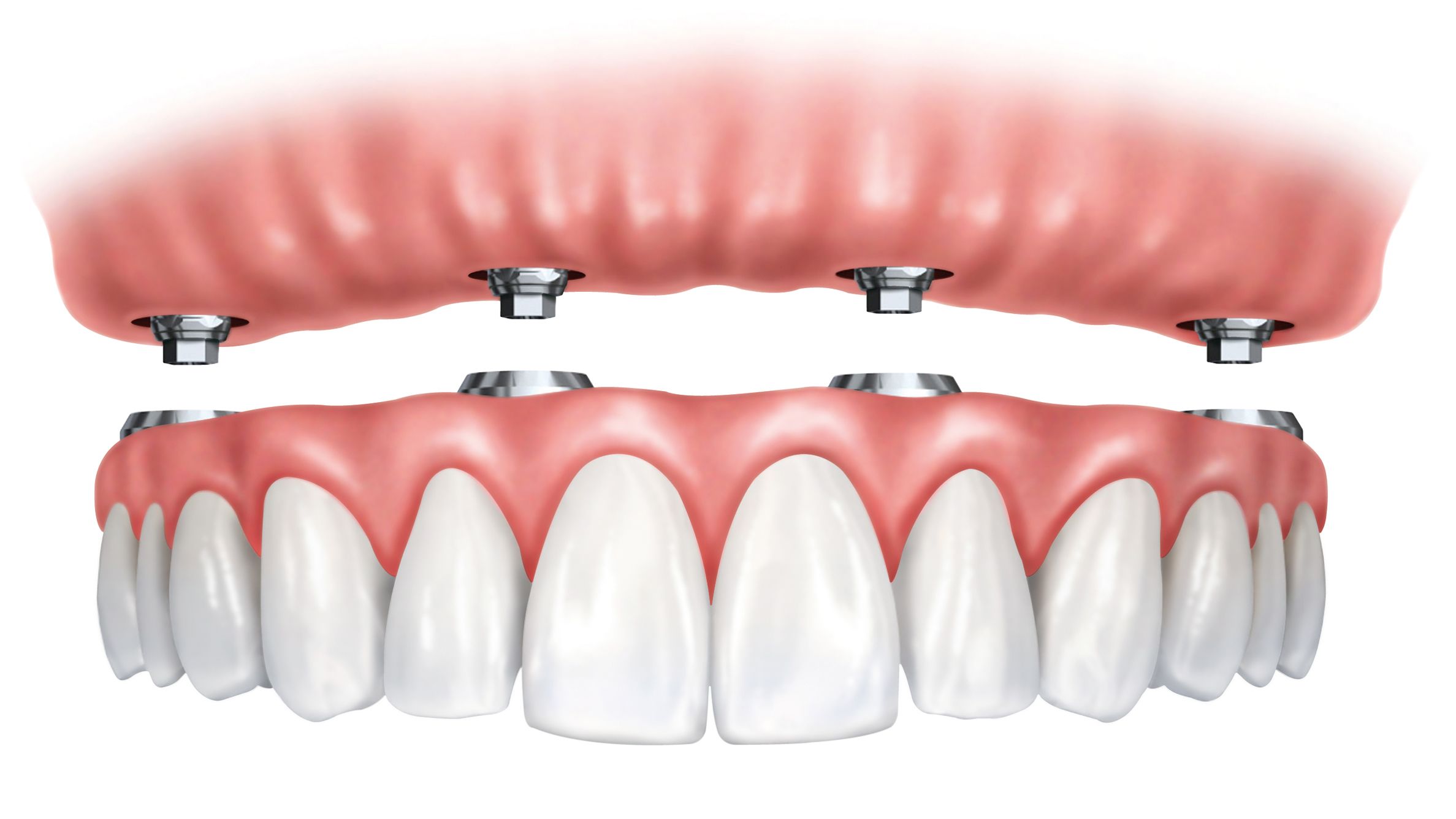 If you're missing most or all of your teeth, getting dentures is a sensible idea. You'll be able to eat normally again, and your won't feel so self-conscious about your appearance. Dentures can be supported by dental implants, which allow for an incredible amount of stability.
Many patients in and around Mountain View, CA wonder if implant-supported dentures are better that much better than traditional, removable dentures. Let's take a moment to consider the many compelling benefits of dentures that are anchored in place with dental implants.
Replacement of a Full Dental Arch
Implant-supported dentures are able to replace a person's entire dental arch. This means that people who are missing all of their teeth can experience the benefits of having a full, healthy set of teeth again. It's great for function and aesthetics.
Can Be Done for Upper and Lower Teeth
Dental implants can be placed on either the upper or lower dental arches as needed. If a patient is missing sufficient bone density, grafting surgeries can be performed to help increase the density of the bone structure. In fact, a patient may be able to get full dentures for the upper and lower dental arches supported by dental implants.
The Stability of Dental Implants
Dental implants function just like your natural tooth roots. Embedded directly into the bone structure of the jaw, these implants will not budge or wobble. Dentures held in place by dental implants are unlikely to come loose or slip out of position, even when eating difficult foods like corn on the cob.
Prevents Bone Loss and Gum Recession
Bone loss and gum recession are both common issues when people are missing teeth. The lack of root structure leads to the hard and soft tissues receding since there is nothing to support. Dental implants allow bone and gum tissue to remain along the dental arch.
Excellent Appearance Thanks to Great Craftsmanship
Implant-supported dentures offer excellent aesthetic results that are much better than traditional removable appliances. The dentures fit snugly with the dental implants, meaning there's no noticeable seam where the denture ends and the actual dental arch begins. Furthermore, the denture itself is created at a dental lab to look as real as possible.
Restored Confidence in Your Smile
Patients who get implant-supported dentures feel much more confident about the look of their smile. They can eat their favorite foods again, and they can laugh, speak, and smile around others without feeling self-conscious. This restored confidence can be key to a general sense of daily wellness.
Improved Facial Appearance
Missing teeth don't just affect your smile. People who are missing most or all of their teeth often have problems with facial aesthetics. Their lips may seem slack or loose, and their cheeks might seem more hollow, and all because of a lack of teeth. Having full dentures in place can restore someone's facial appearance, adding an additional level of confidence and a sense of rejuvenation.
Learn More About Implant-Supported Dentures
For more information about implant-supported dentures and if they are right for you, be sure to contact Gorrell Smiles. We look forward to your visit and discussing these matters wth you in much greater detail.
Related to This
"

I moved out of the area 20 years ago and happily drive 40 miles to still see Dr. Gorrell. Best dentist ever.

" Kevin B.