Enjoy a Beautiful White Smile with Intrinsic Stain Treatment
By J. Brent Gorrell on January 01, 2018
When seeking treatment for dental discoloration, many patients are surprised to learn that not all stains are created equally. In fact, there are two primary types of stains, surface stains called extrinsic stains, and deep stains called intrinsic stains. Unfortunately, most teeth whitening treatments will not work on intrinsic stains because they are far too deep to be reached by most bleaching systems. However, professional teeth whitening can help remove surface stains, which are often present along with intrinsic stains, and enhance the smile. Although teeth whitening generally can't improve the appearance of intrinsic stains, there are treatment options. To find out which intrinsic stain treatment is right for you, schedule a consultation with Mountain View, CA dentists J. Brent Gorrell or Summer Xue Xia.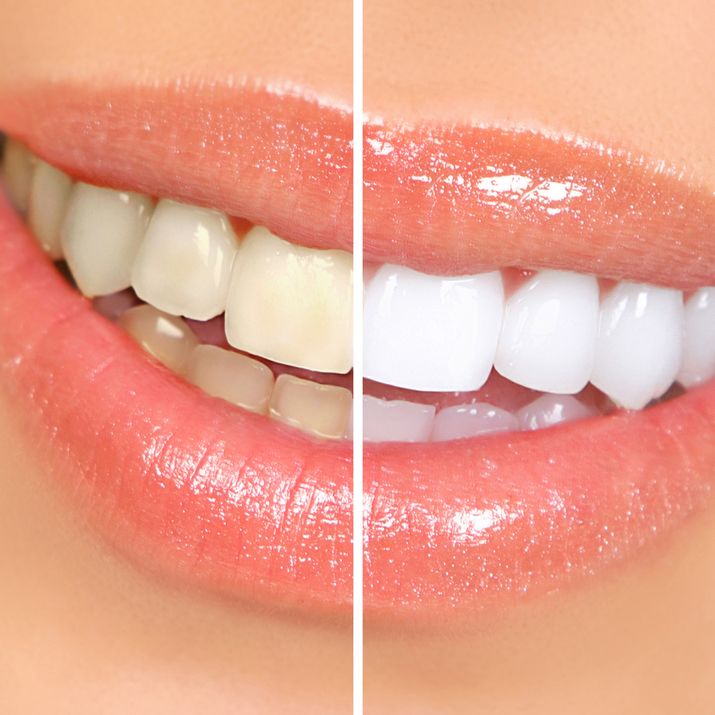 About Intrinsic Stains
Intrinsic stains are stains that affect the deep layers of the teeth and develop beneath the enamel. Intrinsic stains may appear as white spots on the teeth, gray discolorations, or the whole tooth may appear dark in color as a result of necrosis. Intrinsic stains typically develop as a result of injury, too much exposure to fluoride while the teeth are developing, or the use of tetracycline antibiotics during early childhood.
Because intrinsic stains are deep within the tooth, they require treatment that can mask dental flaws. Let's take a moment to consider the two most effective treatments for intrinsic stains and how they may be able to help you.
Porcelain Veneers
Porcelain veneers are thin, tooth-shaped shells that cover the front surface of the teeth to restore and improve the appearance of the smile. Porcelain veneers are custom-made to the desired size, shape, and color, making them ideal for masking a wide variety of dental flaws, including intrinsic stains.
Porcelain veneer treatment is a two-step process. The first step begins with preparing the teeth by removing a thin layer of enamel to allow the veneers to sit flat against the teeth. Next, impressions are taken of the teeth. These impressions are used to craft the veneers and ensure the perfect fit and appearance. Temporary shells are placed while the custom veneers are being crafted.
When your fabrications are ready, the temporaries are removed and the finished veneers are checked for fit, color, size and shape. Once any necessary adjustments are made, the veneers are bonded in place to create a beautiful, vibrant, white smile.
Dental Bonding
Dental bonding is a cosmetic dental procedure that uses composite resin to hide different types of dental flaws, including chips, misshapen teeth, and intrinsic stains, transforming the overall appearance of the smile. The resin used in dental bonding is custom-colored to match the natural shade of the teeth or to create a brighter white smile, making it a great option for treating deep intrinsic stains.
During dental bonding treatment, a shade guide is used to choose the desired brightness of the teeth. Next, the teeth are prepared by roughening the surfaces and applying a conditioning liquid. This step is necessary to ensure the bonding material strongly adheres to the teeth. After the teeth are prepared, the bonding material is directly applied and shaped.
Once the desired appearance is achieved, the bonding resin is hardened with a special light. The bonded teeth are then finely shaped and polished to create a beautiful white smile.
Which Treatment Is Right for You?
For more information about treatment for intrinsic stains, or to find out which treatment is right for you, we welcome you to contact our staff to schedule a consultation.
Related to This
"

I moved out of the area 20 years ago and happily drive 40 miles to still see Dr. Gorrell. Best dentist ever.

" Kevin B.