History of Toothpaste
By J. Brent Gorrell on November 03, 2017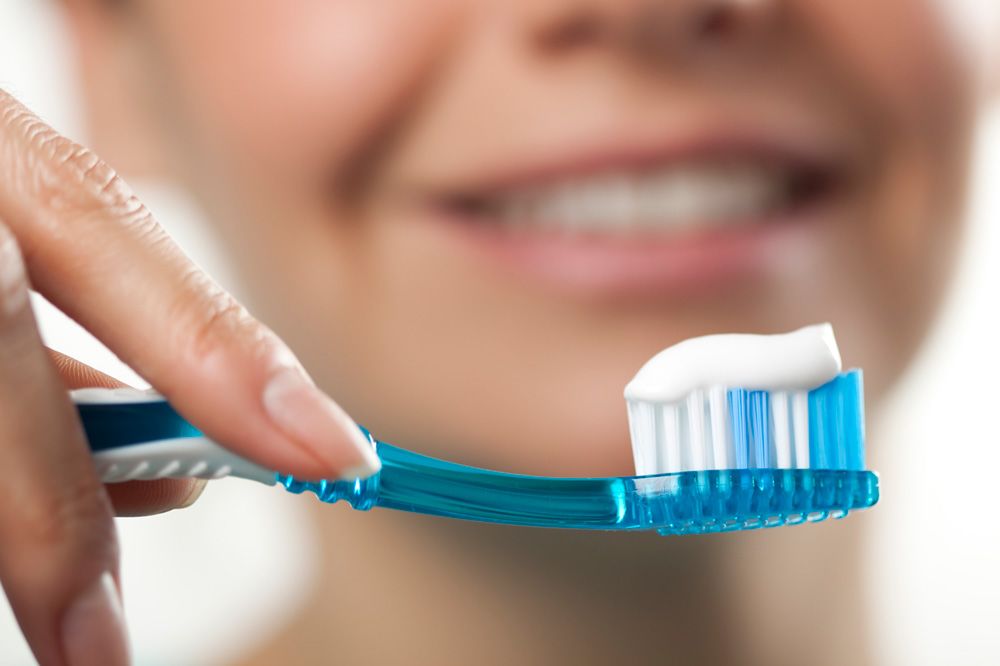 Those who follow the American Dental Association's recommendations for oral health care brush their teeth at least twice a day. That means that they are using toothpaste over 700 times a year. Brushing on a regular basis helps to preserve oral health so that Dr. J. Brent Gorrell's patients can avoid the need for restorative dentistry services to treat dental complications.
While toothpaste is a standard oral hygiene product in nearly every American household, most never stop to wonder how toothpaste came to be. Here, we discuss the history of toothpaste and how it became the product our Mountain View, CA patients know and rely on today.
How Old Is Toothpaste?
The toothpaste that most closely resembles what we use today was not introduced until the late 1800s and early 1900s. However, people were using substances to clean the teeth and keep the breath fresh long before that. In fact, Egyptians are believed to have used toothpaste powders as far back as 5000 BC, before any form of the toothbrush was invented. Evidence suggests that toothpaste was also being used by the ancient Greeks and Romans, as well as by citizens of India and China by 500 BC.
Ancient Toothpaste
Ancient toothpaste differed greatly from the products that are used today. For example, the cleaning products used in ancient times were more of a tooth powder than toothpaste. In addition, the ingredients in ancient toothpastes were nothing like those that people would expect to find in their toothpaste today. While the specific ingredients used to make ancient toothpastes varied from region to region, some of the ingredients that may have been found in ancient toothpastes include:
Ox hooves' ashes
Burnt eggshells
Pumice
Crushed bones
Oyster shells
Powdered charcoal
Bark
Ginseng
Herbal mints
Salt
Ancient toothpastes were much more abrasive than the smooth gels and pastes that are used today. It wasn't until the 1850s that a smoother, "paste" product became available for brushing the teeth.
Modern Toothpaste
Once the paste form of toothpaste was introduced, teeth cleaning products began to take on the characteristics of the modern toothpastes that are known today. Aside from introducing the paste form of toothpaste and beginning to sell it in a tube, one of the biggest changes in toothpaste took place in 1945. Until this point, "modern" toothpaste contained soap. But starting in 1945, soap was removed from toothpastes and was replaced with other ingredients, such as sodium lauryl sulphate, that allowed for an even smoother paste texture.
From that point on, the basic toothpaste product stayed largely unchanged. However, starting in the middle of the 20th century, specialty toothpastes did become available, making it easier to target issues such as gum disease, tooth decay, tooth sensitivity, and discoloration.
Contact Us
Toothbrushes and toothpaste make it easier for individuals to protect the health of the teeth and gums, but professional dental care should still be a part of every oral hygiene routine. If you'd like to learn more about the comprehensive range of dental services offered by Dr. J. Brent Gorrell, contact us at your earliest convenience.
Related to This
"

I moved out of the area 20 years ago and happily drive 40 miles to still see Dr. Gorrell. Best dentist ever.

" Kevin B.