What Are the Heath Benefits of Tongue Scrapers?
By J. Brent Gorrell on May 04, 2017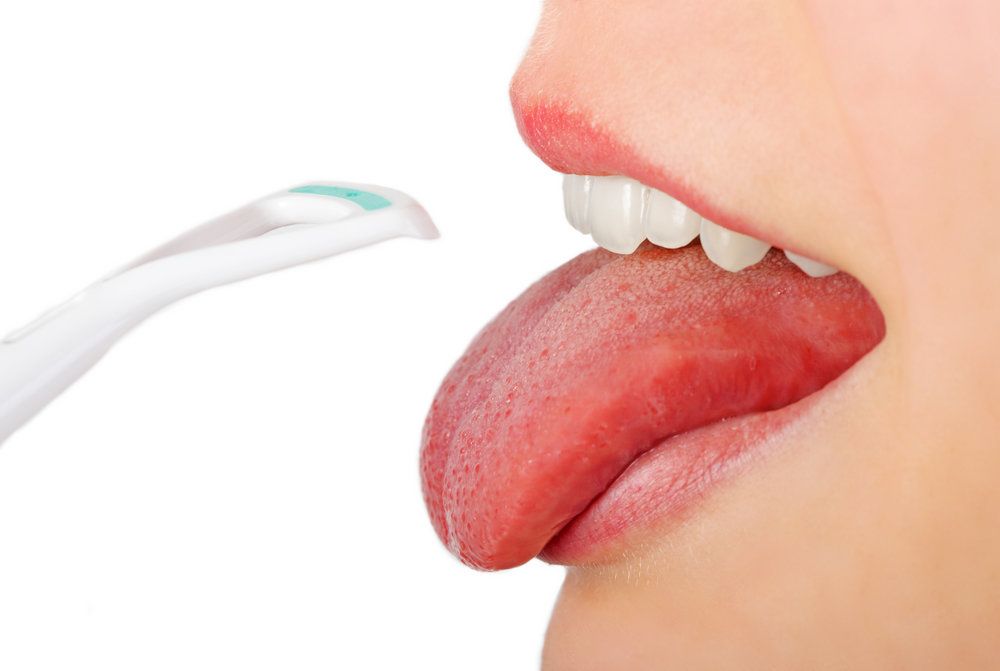 The team at our Mountain View dental care center believes in helping people experience healthy and beautiful smiles. This means offering the latest restorative dentistry treatments as well as cosmetic procedures, but it also means offering insight into proper preventative care. We're more than happy to offer tips on oral hygiene to help fight cavities, gum disease, and bad breath.
We get a lot of questions from patients about tongue scraping and whether or not it's worthwhile. Let's consider what tongue scraping is and what benefits there are to this practice.
What Is a Tongue Scraper?
A tongue scraper is a small dental implement that is used to clean off the surface of your tongue. While you can brush your tongue, tongue scrapers tend to be more convenient since they are made specifically for this purpose.
Are Tongue Scrapers a New Fad?
No. In fact, tongue scrapers have been a common part of oral hygiene for centuries in India, Africa, South America, and the Arab world. In the Western world, the process was more common among the aristocracy. More and more people today swear by tongue scraping and say there are major benefits to the practice.
How Do Tongue Scrapers Work?
It's very straightforward. The tongue scraper starts at the back of the tongue and is pulled forward. As the tongue scraper pulls along the surface of the tongue, it removes food particles, dead cells, and oral bacteria. People continue scraping in this manner until they've cleaned off their tongue.
Tongue Scraping Can Improve Your Breath
One of the key benefits of tongue scraping is a fresher mouth and improved breath. Bad breath is predominantly caused by oral bacteria feeding on food particles in the mouth. Since tongue scraping helps remove bacteria and food particles, it makes sense that your breath would be fresher if you clean your tongue off as well as your teeth.
Tongue Scraping Gets Your Mouth Extra Clean
Brushing and flossing can help get your mouth clean. Add tongue scraping to the mix and your breath will be even fresher and cleaner. A full oral hygiene regimen of brushing, flossing, tongue scraping, and mouthwash can help eliminate unwanted oral bacteria and help prevent bad breath, tooth decay, and gum disease.
Tongue Scraping May Improve Your Sense of Taste
If you're cleaning your tongue, there's a chance that your sense of taste will be improved, Removing food particles and dead cells from your tongue may help you better appreciate the flavor of your favorite foods and new cuisines. Foodies and people into wine and craft beers may want to consider tongue scraping to improve their palate.
How Often Should I Scrape My Tongue?
This can vary, but it's not a bad idea to scrape your tongue at least twice a day, typically after brushing your teeth. If you want to get the most out of tongue scraping, you may want to consider doing it after every meal.
Learn More About Oral Hygiene Practices
For more information about tongue scrapers and how they can help you have a healthy and beautiful smile, be sure to contact our cosmetic and restorative dentistry center today. We look forward to your visit and discussing these matters in greater detail during your visit.
Related to This
"

I moved out of the area 20 years ago and happily drive 40 miles to still see Dr. Gorrell. Best dentist ever.

" Kevin B.