Why Are My Teeth Sensitive When I Chew?
By J. Brent Gorrell on January 05, 2017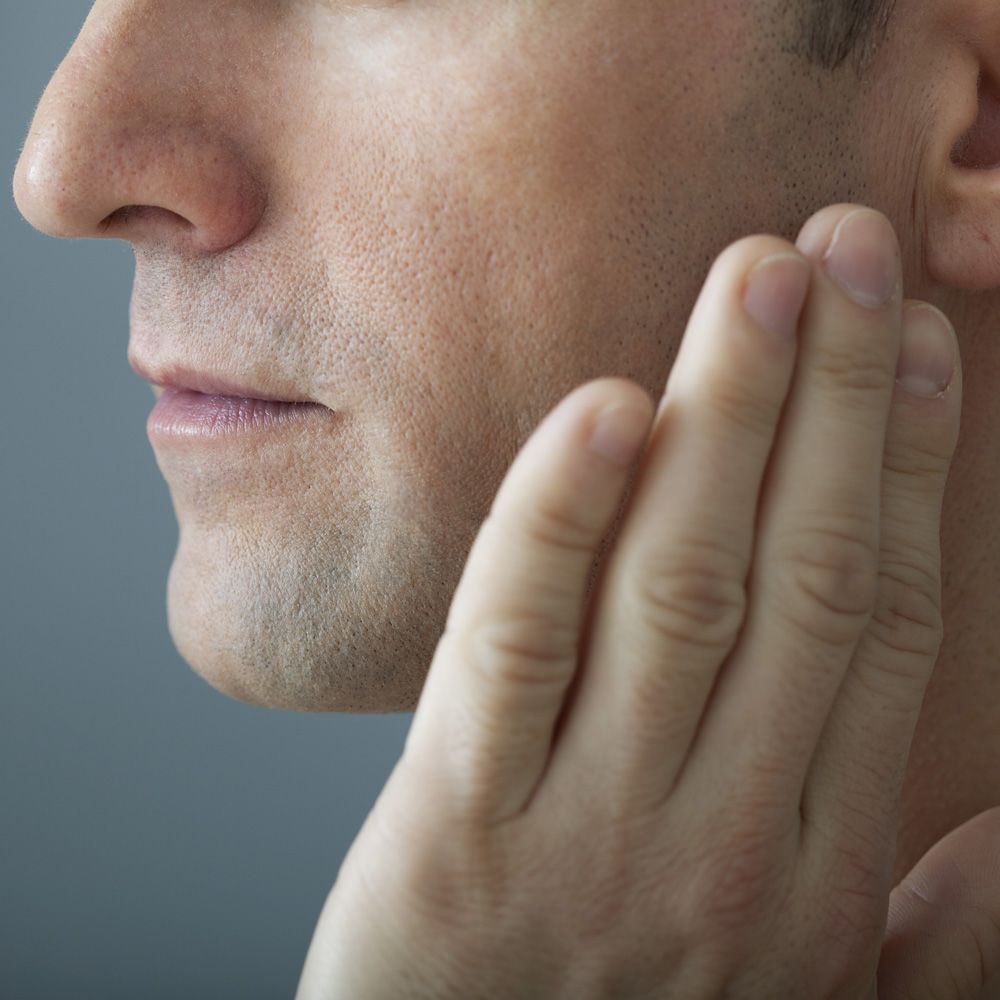 When your teeth are sore, sensitive, or painful, it can affect your day and your overall sense of wellness. This soreness can be caused by numerous things. For some people, the mere act of biting or chewing, even on soft foods, can be excruciating.
Sound familiar? The team at our Mountain View restorative dentistry center has helped so many patients who've gone through the same problem. Let's take a moment to consider why chewing may cause tooth sensitivity and how it can be treated.
Considering the Anatomy of a Tooth
It may help to briefly consider the basic anatomy of a tooth so you understand why sensitivity often occurs.
The topmost layer of a tooth is comprised of enamel. While enamel is the hardest substance in the human body, it will wear down or break under certain circumstances. Beneath the enamel is a layer of dentin, which has porous holes (dentinal tubules) that lead into pulp chamber, a hollow center inside of a tooth that contains soft tissue known as dental pulp. This dental pulp is comprised of nerves, connective tissue, and blood vessels.
Pressure on Teeth Can Lead to Heightened Sensitivity
When you bite down or place pressure on the teeth, there are times when this pressure will cause you teeth to experience heightened sensitivity or serious pain. This is often the result of the pressure affecting that more sensitive dentin layer of the tooth, which has been uncovered or revealed in some way.
Potential Causes of Pressure-Related Sensitivity
Some of the most common reasons why this sensitivity and pain may occur include the following:
Tooth Decay – Serious tooth decay can lead to major problems with pain when biting or chewing.

Damaged Teeth – If you have a tooth that is chipped or cracked, pressure can lead to sensitivity, even when having relatively soft foods.

Damaged Fillings/Restorations – If a filling, inlay, onlay, or crown is damaged or poorly fit, your tooth may let you know through sensitivity.

Acidic Dental Erosion – Acidic dental erosion refers to cases in which the acidic pH of your mouth causes tooth enamel to erode, exposing more dentin.

Exposed Tooth Roots – Tooth roots that are exposed are far more sensitive than the top/crown portion of a tooth. This can result in serious issues with sensitivity and pain.

Tooth Grinding – Constant pressure and pain from grinding and clenching can lead to tooth damage and sore teeth.

Poor Dental Alignment – When your teeth are not properly aligned, biting and chewing can lead to soreness and sensitivity.
Treatments for Pressure-Related Sensitivity
Treating dental pain related to pressure will typically involve the use of dental restorations, orthodontic care, or perhaps even gum grafting procedures. The cause of the pain will determine the most ideal treatment option to consider.
Tips for Preventing These Problems
When it comes to preventing dental pain related to pressure, consider the following prevention tips:
Brush your teeth gently
Floss your teeth gently
Wear mouth protection during contact and combat sports
Avoid smoking and use of tobacco products
Limit your consumption of acidic foods and beverages
Visit your dentist regularly for checkups
Contact Our Team of Dental Health Experts
For more information about treating tooth sensitivity and improving your overall dental health, be sure to contact our advanced dental care center today. The team at our practice will work closely with you to enhance your smile's health and overall wellness.
Related to This
"

I moved out of the area 20 years ago and happily drive 40 miles to still see Dr. Gorrell. Best dentist ever.

" Kevin B.