Diagnosing and Treating Tooth Sensitivity to Hot and Cold
By J. Brent Gorrell on October 04, 2016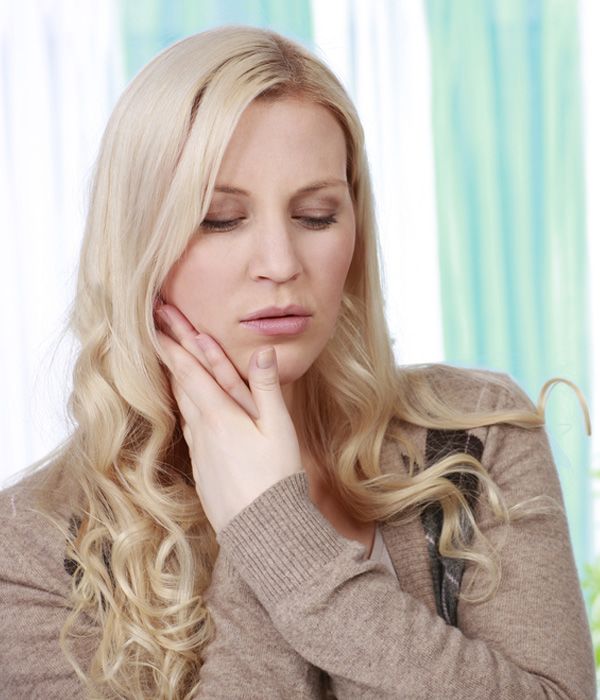 If your teeth have become sensitive to hot and cold temperatures, you may have come to accept tooth sensitivity as a natural and inevitable part of your life. Perhaps you've even found ways to cope with this sensitivity, letting your food cool down before you take that first bite or ordering your water without ice at a restaurant. What you may not realize is that your sensitivity to hot and cold are not the result of aging or changes in your mouth, but more likely the result of underlying dental problems. The good news is that these problems can probably be treated with restorative dentistry procedures, and your quality of life could be improved substantially as a result.
In order to provide patients with the proper treatment plans to address tooth sensitivity to hot and cold at his Mountain View, CA cosmetic, restorative, and general dentistry practice, Dr. J. Brent Gorrell first conducts a thorough oral exam. He diagnoses any existing dental problems and prescribes the appropriate treatments. Usually, patients find themselves able to tolerate hot and cold temperatures without discomfort following treatment.
Are you tired of those shooting pains when you take a drink of cold water? Do you dread taking a bite of food when it's fresh and hot because you know the discomfort it will cause? If so, schedule your appointment with Dr. Gorrell today.
Why Your Teeth Are Sensitive to Hot and Cold
The reason most teeth become sensitive to hot and cold temperatures is because the protective layer of enamel becomes worn, exposing the more delicate layer of dentin underneath. This dentin contains microscopic tubes that serve as pathways to the nerves inside of the tooth. These nerves were never meant to be exposed to hot and cold substances directly.
Gum disease can also lead to tooth sensitivity, especially when the layer that protects the dentin below the gum line, called the cementum, starts to erode. As the gums pull away from the teeth, hot and cold substances have yet another entryway to the nerves.
How Is Tooth Sensitivity to Hot and Cold Treated?
If your enamel is just beginning to show signs of wear but is otherwise more or less intact, you may experience good results simply by undergoing in-office fluoride treatments and using a special desensitizing toothpaste at home. Be careful to use gentle force while brushing your teeth, as using too much force can damage your enamel.
If more extensive damage has been done to the enamel, then Dr. Gorrell will suggest concealing the damage with a restoration. Porcelain veneers can be used to cover damaged front teeth while porcelain crowns can be used to cover the entire surface area of damaged side teeth.
For extensively damaged teeth, root canal therapy or another form of oral surgery may be required.
Learn More about Treating Tooth Sensitivity to Hot and Cold
To learn more about treating tooth sensitivity to hot and cold, please contact the dental practice of Dr. J. Brent Gorrell today.
Related to This
"

I moved out of the area 20 years ago and happily drive 40 miles to still see Dr. Gorrell. Best dentist ever.

" Kevin B.