The Tooth Hurts: Sensitive Teeth and Exposed Roots
By J. Brent Gorrell on August 04, 2016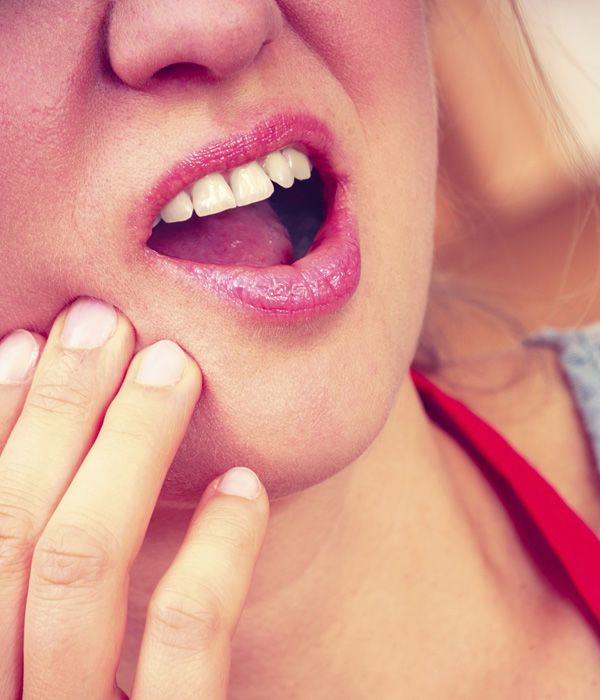 When patients experience tooth pain, they know they can come to our Mountain View cosmetic and restorative dentistry center for optimal care. We offer state-of-the-art general dentistry services, all of which can greatly enhance dental health as well as the appearance of your smile.
Patients who experience dental pain typically have issued with hot/cold sensitivity, which may be linked to problems with gum recession and exposed tooth roots. Let's consider this issue in more detail.
About Tooth Sensitivity
Tooth sensitivity refers to instances of heightened pain or discomfort of the teeth, most often caused by hot or cold temperatures. When you suffer from tooth sensitivity, you may experience a great deal of pain and discomfort, and it can make eating your favorite foods or driving your favorite beverages difficult. Ice cream on a summer's day can be a real source of discomfort, as can a fresh cup of coffee on an autumn morning.
There are many different causes of tooth sensitivity, and exposed tooth roots is one of the most common causes.
The Danger of Exposed Tooth Roots
To understand exposed tooth roots, it would help to go over the basic structure of a tooth. Basically, the portion of the tooth above the gumline is known as the crown. The portion of the tooth below the gumline is known as the root.
When the gumline recedes and exposes more of the tooth root, the first problem patients experience is tooth sensitivity. If left untreated, patients may experience issues with tooth decay below the gumline, and even root canal infections and tooth loss. Addressing the root exposure is a good way to avoid further dental health issues.
How Tooth Roots Become Exposed
There are a few ways that tooth roots become exposed. They are as follows:
Gum Recession – This is a problem that occurs when the gumline falls back from its starting position around the tooth

Gum Disease – This bacterial infection of the gum tissue can result in gum recession if not treated in a timely manner

Smoking and Tobacco Products – Tobacco products can cause gum recession after years of use, and can also make gum disease more likely

Dental Injuries – Trauma to the teeth or gums can lead to gum recession or the outright lost of gum tissue, exposing the tooth roots
Treatments for Exposed Tooth Roots
The best treatment option for exposed tooth roots is gum grafting surgery. This is a form of soft tissue augmentation that rebuild the missing gum tissue. This commonly involves the use of donor gum tissue or artificial gum grafts. Stitched into place, gum grafting can prevent a whole host of dental health issues while also improving the aesthetics of your smile.
How to Avoid Exposed Tooth Roots
To prevent gum recession, gum disease, and exposed tooth roots, consider these helpful tips:
Do not use tobacco products
Brush your teeth at least twice a day
Floss your teeth at least once a day
Be sure to brush and floss gently
Wear mouth and head protection during sports
Visit your dentist for regular checkups
Learn More About Tooth Sensitivity
For more information about tooth sensitivity and how it can be treated and prevented, be sure to contact our advanced dental care center today. Our team is here to help you smile with renewed confidence.
Related to This
"

I moved out of the area 20 years ago and happily drive 40 miles to still see Dr. Gorrell. Best dentist ever.

" Kevin B.