Gum Disease and Tooth Loss: How to Protect Your Smile
By J. Brent Gorrell on July 06, 2016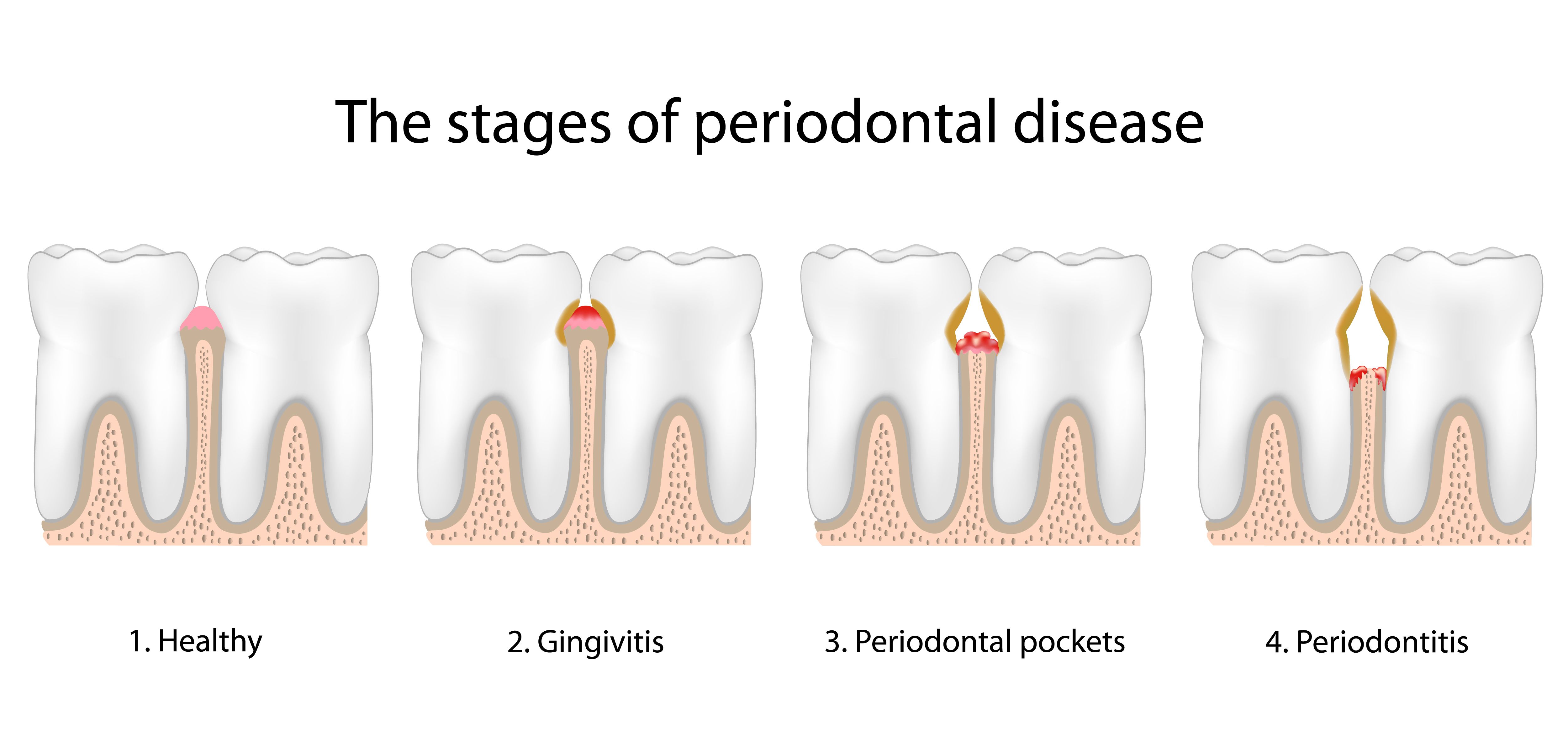 If you experience bleeding when brushing or flossing, you may have gum disease. Gum disease poses many risks to your oral health, including tooth loss, and should not be ignored. Restorative dentistry treatments can repair the damage caused by dental problems to reveal a beautiful, healthy smile. For more information about gum disease and tooth loss, schedule a consultation with Mountain View, CA dentist J. Brent Gorrell. In the meantime, follow these tips to protect your smile from gum disease and tooth loss.
What Is Gum Disease?
Gum disease, also called periodontal disease, is an infection caused by oral bacteria. Gum disease often develops as a result of plaque and tartar buildup along the gum line. Bacteria thrive in plaque, living off of the sugars and starches that make up plaque. As plaque and tartar, the calcified form of plaque, collect along the gum line, bacteria stay in contact with the gum tissue, leading to irritation and infection.
How Does Gum Disease Lead to Tooth Loss
If left untreated, gum disease can cause tooth loss in a number of ways. Often, many of the oral health issues caused by gum disease will combine, accelerating the damage caused by gum disease, eventually leading to tooth loss. These oral health issues include:
Pockets between the gums and teeth: Pockets may form between the gums and teeth as gum disease advances. Pockets form as a result of plaque and tartar collecting at the gum line. As more debris collects, the pockets will grow, allowing plaque, tartar, and bacteria to reach below the gum line, eventually causing tooth loss.
Tooth decay: Gum disease increases the risk of tooth decay and can allow bacteria to reach the roots of the teeth. Decay may become so advanced that it infects the nerve and pulp tissues of the teeth. If left untreated, the tooth may die and fall out or become so damaged extraction is required.
Gum recession: Gum disease can also lead to gum recession. As the gums recede, they loosen their hold on the teeth. This can lead to tooth loss if left untreated.
Damage to the structures below the gum line: Gum disease infections can spread beyond the gums and infect the structures supporting the teeth, specifically the jawbone, causing tooth loss.
Tips to Prevent Gum Disease and Tooth Loss
Practicing good dental hygiene is one of the most effective ways to prevent gum disease and tooth loss. Protect your smile from gum disease and tooth loss with these tips:
Brush at least twice a day
Floss at least once a day
Rinse with an antiseptic mouthwash after brushing and flossing to reduce oral bacteria
Schedule regular dental exams and cleanings
Seek treatment at the first signs of gum disease, like bleeding or tender gums
Schedule a Consultation
For more information about preventing gum disease and tooth loss, or to discuss your treatment options, we welcome you to schedule a consultation with Dr. Gorrell.
Related to This
"

I moved out of the area 20 years ago and happily drive 40 miles to still see Dr. Gorrell. Best dentist ever.

" Kevin B.