Kick These Bad Dental Habits to Keep Your Smile Healthy and Beautiful
By J. Brent Gorrell on May 07, 2016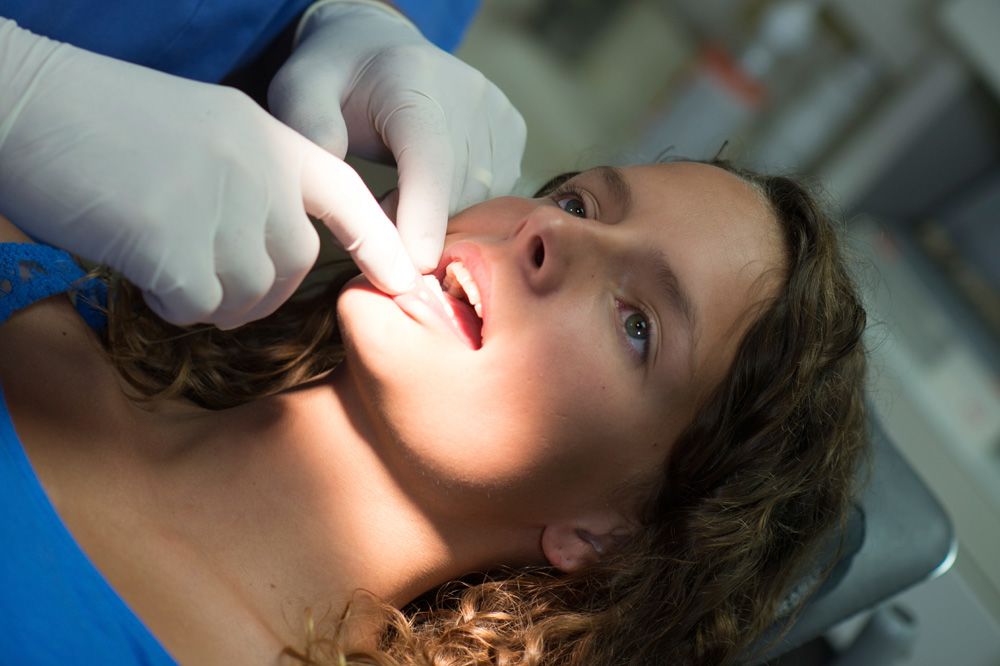 The team at Gorrell Dental is proud to provide the people of Mountain View with advanced general dentistry that emphasizes total wellness. A big part of this means letting patients know the do's and don'ts of good dental health. Patient education is a great way to prevent problems and maintain beautiful smiles.
With this in mind, let's look at some bad habits people have that can lead to dental health problems.
Not Brushing Properly or Enough
Many people don't brush their teeth as often as they should, and when they do, they might be doing it all wrong. Brushing improperly does more harm than good, resulting in bleeding gums and gum recession; brushing forcefully or incorrectly can sometimes be worse than not brushing. Be sure to brush your teeth at least twice a day (ideally after every meal). Use a soft-bristled toothbrush with a small head, and be sure to be gentle yet thorough.
Not Flossing Properly or Enough
Flossing is crucial for getting rid of food particles between teeth and in the hard-to-reach parts of the mouth. Be sure to floss your teeth at least once a night (ideally after every meal). As with brushing, be gentle yet thorough when flossing so you do not harm the gum tissue.
Smoking and the Use of Tobacco Products
Smoking can lead to lung disease, heart disease, cancer, and many other health issues. In addition, tobacco products in general cause bad breath and increased likelihood of periodontal disease, gum recession, and oral cancers. This is another reason to just kick the habit for good.
Biting Fingernails
Biting your fingernails is a nervous habit many people maintain from childhood onward. It's not just a social faux pas, however. Biting fingernails can make chips and cracks of the teeth far more likely to occur.
Nibbling on Hard or Inedible Objects
Fingernails aren't the only thing to worry about. People also nibble pen caps, drinking straws, and chomp down on ice cubes. These can also do damage to the teeth over time, so it's important to just stop doing this.
Using Your Teeth to Open Packages
We've all done it at one time or another: we've opened a bag of chips or maybe a DVD or Blu-ray with our teeth. This can lead to chips and cracks, and it's just plain not good for you. When a job calls for scissors, just use scissors instead of your incisors.
Snacking on Sugary Junk Foods
Sugary snacks can make tooth decay more likely, and it also contributes to plaque buildup. Instead of snacking on candy and drinking soda, try to eat healthy and avoid these high-calorie foods and beverages that have little nutritional value. This will be good for your dental health and your general wellness.
Not Visiting Your Dentist Regularly
So many people do not see their dentist twice a year. This is imperative for good dental health in the long run. Be sure to schedule regular cleanings and visits every six months in order to keep your smile as healthy as possible.
Contact Dr. J. Brent Gorrell
For more information about improving your dental health and wellness and how our team can help you have the healthiest smile possible, be sure to contact a skilled cosmetic and restorative dentist today. The entire team at Gorrell Dental is here to help you have the best possible smile.
Related to This
"

I moved out of the area 20 years ago and happily drive 40 miles to still see Dr. Gorrell. Best dentist ever.

" Kevin B.