Treating Chipped Teeth
By J. Brent Gorrell on December 05, 2015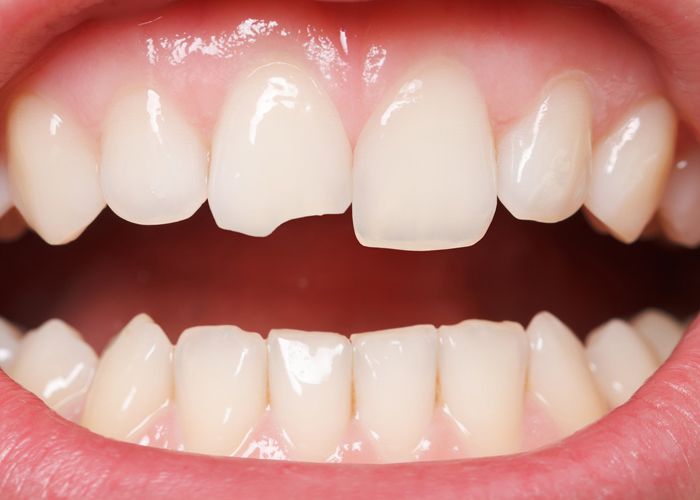 The teeth have a protective layer of hard enamel that is intended to help them withstand the pressure and force of biting and chewing. By cleaning the teeth each day and maintaining a regular schedule of general dentistry services such as dental exams and cleanings, patients can help to preserve that enamel, as well as the strength and health of the teeth. Unfortunately, despite these efforts, the teeth are not invincible, and it is not unusual for damage, such as chips, to occur. Whether a chip is minor or severe, it can have a significant impact on the appearance of the smile, as well as the strength of the tooth. Dr. J. Brent Gorrell offers treatments for chipped teeth at his Mountain View, CA dental practice, so that patients can restore the strength and beauty of the smile.
Dental Bonding
Dental bonding is the most conservative treatment for chipped teeth. This is a non-invasive treatment that is affordable, especially when compared to alternative cosmetic treatments. Dental bonding involves the application of a tooth-colored dental compound directly on a chipped tooth, where it can be shaped so that it fills in the space where tooth enamel has been chipped off. This not only enhances the beauty of the smile, but also offers support so that the teeth can function properly. While dental bonding is not a permanent solution, it can be effective in treating minor chips (or cracks). With proper care, the results of dental bonding treatment should last for several years.
Porcelain Veneers
Porcelain veneers are another cosmetic solution for chipped teeth. Veneers are placed using an indirect bonding procedure, which means that the veneers are designed and fabricated in a dental laboratory before being bonded to the teeth. Porcelain veneers cost more than dental bonding, but they last longer. In addition to being able to conceal chips or cracks, porcelain veneers can improve the color of the teeth, hide misalignment problems, and give the teeth a more uniform appearance. For this reason, porcelain veneers may be an ideal solution for patients who have additional cosmetic blemishes, aside from just the chipped tooth.
Dental Crowns
Dental crowns are considered a cosmetic and restorative dental treatment. This is because a dental crown can greatly improve the appearance of a damaged tooth, and also significantly strengthen it. For this reason, a dental crown may be appropriate for a tooth that is severely chipped, as it can provide the protection that is needed to prevent the inside of the tooth from becoming infected. After reshaping the damaged tooth to remove any areas that have been compromised, a dental crown is placed over the tooth (much like a small cap), so that it surrounds the outer structure of the tooth.
Any of these treatments may successfully treat a chipped tooth so that patients can once again enjoy strong, healthy teeth and a beautiful smile. Dr. Gorrell can help patients determine which treatment option is right for them based on their own unique needs.
Contact Us
If your smile has been negatively affected by a chipped tooth, contact us to learn more about your dental treatment options. Dr. J. Brent Gorrell can provide the treatment you need to restore the strength, function, and beauty of your smile.
Related to This
"

I moved out of the area 20 years ago and happily drive 40 miles to still see Dr. Gorrell. Best dentist ever.

" Kevin B.