What Can Cause Damage to a Dental Crown?
By J. Brent Gorrell on May 05, 2015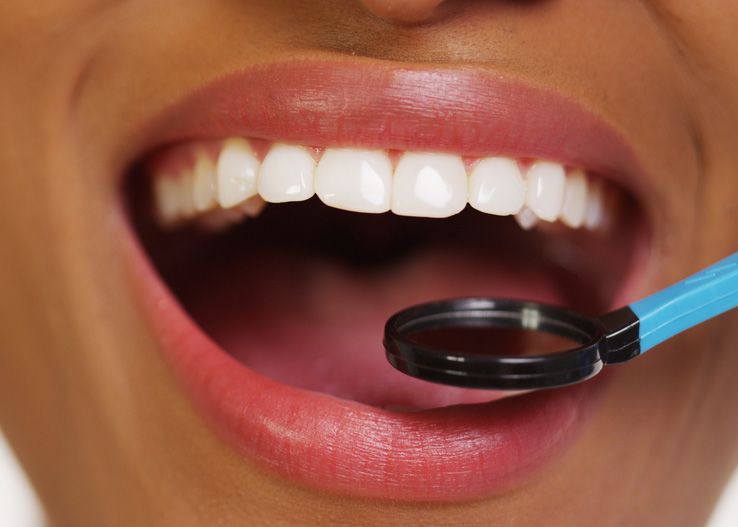 Ideally, patients who routinely undergo general dentistry services to clean and protect the teeth and gums will never be in need of extensive restorative dentistry care. However, we understand that this is not a realistic expectation for all of our patients. If a tooth suffers extensive damage as either a result of injury, decay, or erosion, a dental crown may be placed to restore the tooth's strength. A dental crown encases a damaged tooth to improve strength, durability, and functionality. These restorations are strong and long lasting so they can withstand the usual wear and tear of the normal teeth. However, dental crowns can become damaged. If damaged dental crowns are a problem for Mountain View patients, Dr. J. Brent Gorrell can either repair the crown or provide a new restoration.
How Do Dental Crowns Become Damaged?
Dental crowns can be fabricated using many different materials, but most commonly they are composed of either gold or porcelain. Both of these materials are preferred because of their strength and durability. Under normal circumstances, these restorations should last patients an average of 10 years, or more. However, it is not entirely uncommon for dental crowns to become damaged prematurely. With their reputation for strength, you may be wondering what can cause a dental crown to become damaged. Below are some of the most common causes of damaged dental crowns:
A sports injury, fall, or other type of injury to the mouth or face
Excessive wear or tear as a result of bruxism (teeth grinding), nail biting, regularly eating hard or sticky foods, or using the teeth as tools
Malocclusion, or a misaligned bite, which puts uneven pressure on the teeth
Decay of the natural tooth beneath the dental crown or the adjacent teeth (while decay will not damage the crown itself, it will require removal and replacement of the dental crown in order to treat the existing decay)
Addressing Damaged Crowns
If a dental crown has become damaged, there are two treatment options. The first option is to repair the crown. In cases of minor damage, it is possible to repair the crown with a dental compound. In many cases, it will be more practical and cost-effective to replace the dental crown entirely. Replacing a dental crown is much like the original treatment procedure. The damaged crown will be removed and a mold will be taken of the tooth in order to fabricate a new crown that will fit comfortably in the mouth. Once the fabrication is complete, it will be cemented in place over the natural tooth. We will then check your bite, and make adjustments to the crown as needed to maintain your proper bite alignment.
Contact Us
If you have undergone dental crown treatment and your crown has become damaged, it is important that the crown be repaired or replaced. Contact us at your earliest convenience to learn how Dr. J. Brent Gorrell can repair damaged crowns to preserve the health and beauty of your smile.
Related to This
"

I moved out of the area 20 years ago and happily drive 40 miles to still see Dr. Gorrell. Best dentist ever.

" Kevin B.